Healthcare Professionals Caring for Children and Young People
The issue
Healthcare professionals working in children's hospitals are busy caring for complex patients. Sometimes connecting with peers and sharing best practices can be challenging, especially for professions where no clear international network exists.
What we do
The Secretariat works with members to identify professionals interested in leveraging the ECHO network to connect with peers and collectively their drive practice forward.  Every practice group establishes its own agenda and objectives. ECHO provides logistical and organisational support and, when requested, co-leads groups with content experts.
---
ECHO Nursing Working Group
Nurses are the largest group of healthcare professionals and play a crucial role in delivering complex specialty care in children's hospitals. Children's nurses provide care across the lifespan from infancy through adolescence, helping set young people on the path to healthy adulthood. Ensuring all children have the healthiest start in life requires well-trained children's nursing workforce with sufficient numbers to safely care for all children and young people requiring care.
ECHO Nursing Working Group Mission Statement

 
The mission of ECHO's Nursing Working Group is to promote nursing excellence and the unique value of children's nurses in the delivery of child and family-centred care to children and young people across Europe. 
We will achieve our mission by: 
Drawing on the experiences of ECHO nurse leaders to use their influence to advocate for improvement in child and adolescent health services.

Benchmarking and sharing information and ideas.

Promoting innovation, leadership and specialist education and competence building in children's nursing across Europe.

Exploring opportunities and challenges in implementing multidisciplinary practice that improve patient outcomes and experience.

Supporting Children's Nurses in the pursuit of research and evidence based high quality and expert care.

 
 ECHO Nursing Working Group 2023-24 priorities
Workforce

Benchmarking quality indicators, nursing specific quality indicators if possible

Benchmarking research practices and infrastructure to support evidence-based nursing practices

Hosting quarterly Nursing Grand Rounds to share innovative practices
ECHO Nursing Working Group Leadership Team
Grainne Bauer, Chief Director of Nursing, Children's Health Ireland

Donata Dini, Day Hospital Coordinator, Meyer Children's Hospital

Tamar Natanzon-Bracha, 

Clinical Supervising Nurse, Hemato-Oncology, 

Schneider Children's Medical Center of Israel

Alex Wiśniewski, Senior Specialist, Children's Memorial Health Institute
ECHO Nursing Working Group Annual Symposium
Dublin 2022: The first ECHO Nursing Symposium was held at Children's Healthcare Ireland together with the Senior Childrens Nursins Network. The energy was high coming off the lockdowns of the covid pandemic. This meeting laid the foundation for the future of the Nursing Working Group by setting the mission statement and building relationships.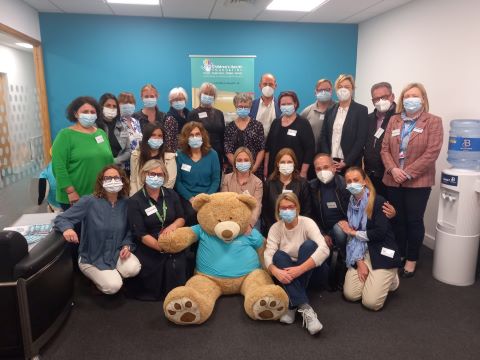 ECHO Nursing Working Group Dublin, 2022
Florence 2023: The second ECHO Nursing Symposium was held at Meyer Children's Hospital. This was a true working group meeting where clear objectives were defined and a leadership team was selected. We also had the honor of hosting nurses from the newest ECHO members in Kyiv, Ukraine at Ohmatdyt, National Specialized Children's Hospital.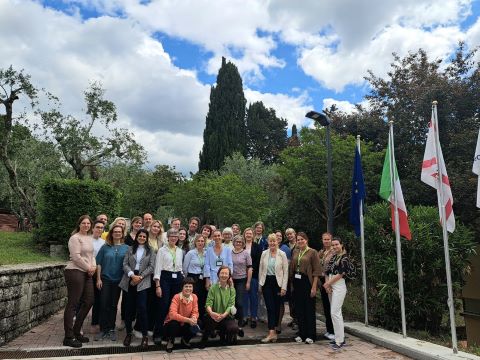 ECHO Nursing Working Group Florence, 2023
Tel Aviv 2024: We will be heading to Schneider Children's Medical Center of Israel located in Petah Tikva, just outside of Tel Aviv. This will be an opportunity to learn about nursing care in Israel as well as continue sharing and building the ECHO community of nurses.